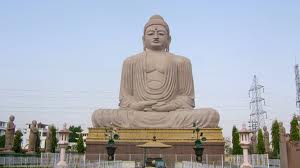 India's prime minister Manmohan Singh gave the green light for the project during his visit to Thailand. The project is to highlight the spread of Buddhism from India to South East Asia, with a deadline of 2015 to commemorate both Her Royal Highness Princess Mahachakri Sirindhon Birthday Anniversary and the ASEAN Economic Community.
The map will contain not only Buddhist archaeological sites, but also tourism information such as accommodations, routes and directions, hours of operations, and historical details.
Some of the sites that will be mapped include Bodh Gaya, Sarnath, Sanchi, Ajanta in India, Lumbini in Nepal, Anuradhapura and Polonnaruwa in Sri Lanka, Ayutthaya in Thailand, Ankor Thom in Cambodia, Borobudur in Indonesia, Nara in Japan and Lung-men caves in China. There are more than 400 million Buddhists across the world with a significant number of them in South East Asian countries.
Satellite imagery from the Indian earth observation satellite Cartosat will be a feature of the site.
Sources: GISTDA, Rediff News, Hindustan Times