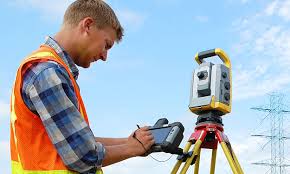 The ubiquity of mobile phones make it easy to do work anywhere. The addition of built-in cameras on phones and tablets provide another field input to allow surveyors to capture more details and remind themselves of their field experience when back in the office processing their points.
The real-time access to the field, and back to the office from the field, allows workers to be more informed and efficient. It becomes an easy matter to communicate as well as to login to office systems or do online queries from just about anywhere, meaning far fewer trips back and forth from the office.
The application mentality ties into field workflows, allowing surveyors to fill out forms that easily integrate with their office systems. Additionally, it's easy to create custom forms for field data collection that allow others in the field to help you capture meaningful data.
Surveyor tools are tailored to workflows to assist with the proper approach, and to aid you in making sure that all points are collected. There are built-in workflows for topgoraphic surveys, monitoring, roads, tunnels, mines and construction sites among others, tailoring the tool to assist you in the work needed, improving both efficiency and data quality.