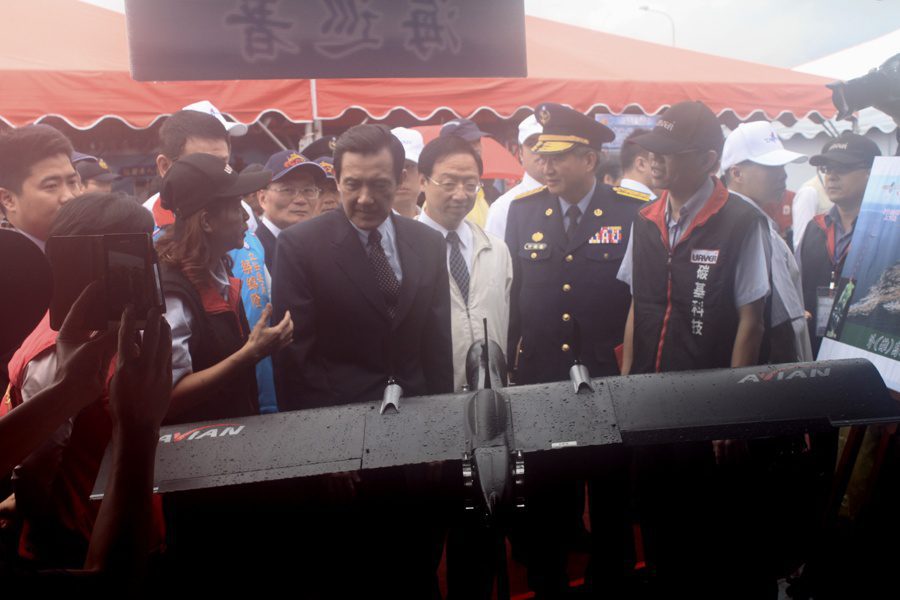 The Avian UAS has been used for a number of missions and purposes, including the detailed mapping of Maolin, a village that was largely destroyed by devastating landslides during the 2009 Typhoon MOrakot. More than 10 meters of debris and mud have covered the old river bed, and mapping was needed to assess the damage and begin on reconstruction.
The mapping mission in the steep and high mountains proved an ideal application area for the small and light UAV platform as a manned aircraft would have difficulty accessing the area. Flying at just 800 meters, the low altitude provided detailed imagery of the mudslide-impacted area.
Unmanned aircraft are increasingly being used for rapid missions in difficult conditions. The low-cost and low-risk option provides a flexible tool in tough terrain that is less weather dependent than traditional imagery collection platforms.
Visit UAVER for more details on their platform.
This image of the mudslide-impacted area shows a reconstructed road as well as lingering mudslide damage. Source: UAVER
Mission planning illustrateds the flight pat. The 30-minute Avian UAV flight took 30 minutes to cover a roughly 30 km area. Source: UAVER