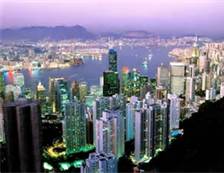 Developers are overwhelming some survey companies, with the need to hire more surveyors to handle the new business. The new Residential Properties (First-hand Sales) Ordinance has a requirement that developers ensure sales brochures for new residential projects specify the size of flats in terms of "saleable area", the usable space within the flat rather than a prior practice of inflating the size of flats.
China recognizes that shortages in commercial and residential land are causing economic issues in the country. There has been a three-year campaign to rein in housing inflation, but issues of ongoing short supply have meant an ongoing inflation. Local governments gather much of their revenue from land sales, so they are not in a position to regulate pricing as they benefit the most from inflation.
Tougher rules on home sales in Hong Kong are just one manifestation of this crackdown on real estate sales. With greater scrutiny of property representation, the surveyor holds a greater role in safeguarding the interests of the homebuyer by providing the ultimate point of truth.
Sources: South China Morning Post, Reuters