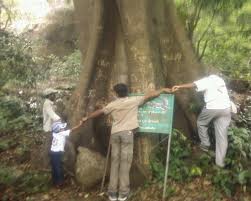 The High Court of Bombay has authorized the map and appointed a panel of three experts. In the mandate, citizens are to be enlisted in order to create a sense of ownership for the trees in the city and to improve environmental understanding of students. The effort is being run as a pilot, with the thought to enact similar efforts throughout India.
The mandate also dictates the most cost effective technology. The goal is to use free and open source software and the GISE Lab of IIT Powai has offered to support this mission by offering the IITB framework. Use of opentreemap software (http://opentreemap.github.io/) or cartaro software (www.cartaro.org) , as integrated CMS+GIS software are a possible solution.
The next level of field data collection involves the location of trees using GPS handhelds, geotagging that location with attributes, and data entry into the GIS, with unique tree IDs and data for each individual tree.Volunteers are to be trained, and sponsors are being engaged to motivate and chaperone local youth.
Sources: IIT