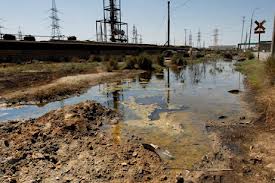 The central government will test for 78 elements in the soil, with the activities undertaken by the Ministry of Land Resources and the China Geological Survey. The rapid response is due in part to the role that pollution has played in social unrest, surpassing land disputes as the leading cause of public anger.
Severe pollution has been found in several regions of the country previously, according to the land ministry. High levels of cadmium, mercury, lead and arsenic in the waters of Yangtze River tributaries has been reported. The region of Guangdong has also seen high levels of soil pollution.
The "human pollution map" is a 1: 200,000 map grid where surface and one meter deep soil samples will be collected and recorded, and superimposed with pollution and human activiites. There is acknowledgement that industrial and mining areas are in close correlation to the pollution, and that the soil pollution has spread to eastern population centers.
Geologists note that it can take a thousand years for the soil to recover from this pollution. A coordinated effort is underway for the geology, environment, water conservation and land departments to work together on "detox" efforts. The government promises to increase pollution monitoring, to punish corrupt behavior, and to find and cut off the sources of the pollution.
Source: Xinhua News Agency