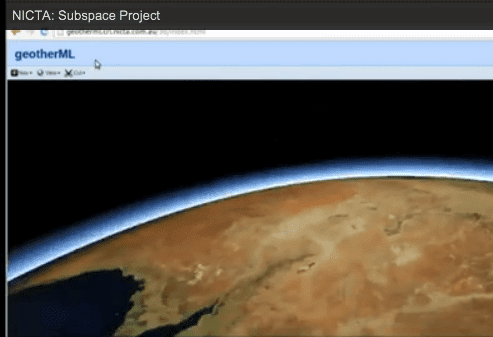 This geospatial visualization software provides such data integration elements as:
visualization of 3D textured models
viewing of point clouds
exploration of time-based data
visualization of live GPS data
integration of video within a 3D view
visualization of underground data
groundwater modelling
thermal imagery visualization
NICTA has specifically focused on environmental simulations to fit in with their mission. As part of the open source effort, they are contributing functionality back to the Cesium platform. Some of the items they have given back are tile map services, terrain handling and data visualization capabilities.
Cesium is a JavaScript library for creating 3D globes and 2D maps that was created by Analytical Graphics Inc. The tool is built for precision and performance, with one Application Programming Interface to aid developers.
NICTA has made use of the tool for 4D online geospatial applications for tracking public transport, finding new sources of geothermal energy, modelling ground water reservoirs and monitoring air pollution.
View some of the interactive web visualizations that are being developed in Subspace via this video.