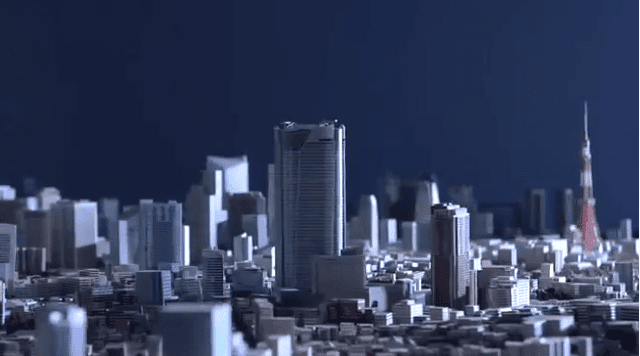 The interactive website lets users change the 3D projection of a 1:1000 miniature model of the city of Tokyo. The highly detailed handcrafted model of Tokyo can be changed with three visual motifs of the city in sync with music.
– "FUTURE CITY" contains futuristic images
– "ROCK CITY" transforms Roppongi Hills into colorful musical instruments and monsters
– "EDO CITY," or "Traditional Tokyo," portrays beautiful Japanese images
Users enter in their own melody with their keyboard. Each key plays a different beat that corresponds with a visual effect. The result is a sound and visual combination that can be shared via Facebook, twitter, and Google+. The numerous symphony scores submitted by the users are put together online to create an infinite symphony.
"TOKYO CITY SYMPHONY" is just one of the various attractions planned for the celebration. Mori Art Museum will be showing "ALL YOU NEED IS LOVE — From Chagall to Kusama and Hatsune Miku," exhibiting the works by various artists including Yayoi Kusama and Hatsune Miku. Other activities include "Les Girafes," a festive spectacle of eight meter tall giraffes puppets and a live performance by the French group COMPAGNIE OFF.
TOKYO CITY SYMPHONY: http://tokyocitysymphony.com
View a video of the project here.