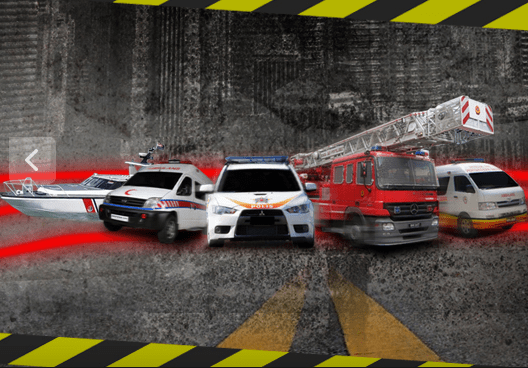 MERS 999 automates emergency call answering and response with a single 999 emergency number. To create the system, a centralized national geospatial database for emergency agencies was also needed. With the central number and database, the first responders are able to accurately locate the callers oan the map with either landline or cellular calls, and improve response time. With the one emergency map, the Government of Malaysia is better able to plan and forecast resources and assist in emergencies.
Telekom Malaysia (TM) was the lead contractor on the project, deploying a range of geospatial data for different emergency agencies. Service boundaries of each emergency agency is drawn on the digital map to ensure correct agencies are dispatched.
Cyberjaya, the city built to serve the information and communications technology industry, is the first city in Malaysia to have integrated closed circuit television cameras (CCTV) linked to the Malaysia Emergency Response Service (MERS) 999 system. Completed in May 2009 with 30 CCTVs installed throughout the flagship zones, and a command centre at the Cyberjaya police station.
The ongoing maintenance of the system, includes the continuous geocoding of addresses and geospatial data updates that are carried out by Telekom Malaysia (TM) to ensure that response times continue to improve.
The system can be accessed at http://www.999.gov.my
Sources: The Malay Mail, Telekom Malaysia