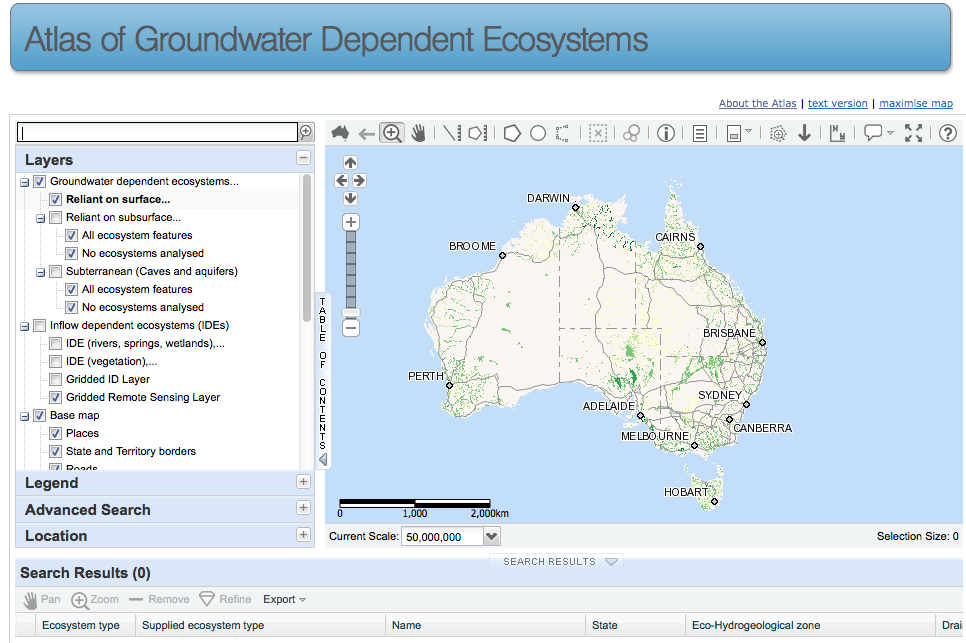 The GDE Atlas was a country-wide effort, with input from water and enviornmental agencies in each Australian state and territory. The Atlas is meant to protect vulnerable environments by connecting these fragile ecosystems to better water management and biodiversity conservation. Given increased pressures on groundwater, with increasing populations and rising temperatures, the Atlas is a timely tool to make certain that this change is accounted for in planning.
Included in the atlas are:
• Maps compiled from published research
• Detailed finer scale mapping of specific ecosystems
• Remote sensinglayers with complete coverage of Australia
• Relevant spatial layers for ecosystem management
Users can search the GDE Atlas via location, ecosystem, hydrogeological, and landscape attributes. Already, the Atlas is being used by groundwater intensive industries such as agriculture, mining, and shale gas companies, as well as researchers and government regulators.