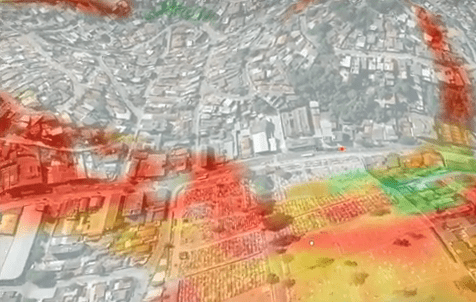 After last September's Typhoon Sanba caused much destruction, South Korea decided to get out in front of increasing storm intensity with a system that uses a big data approach tying into sensors and satellites for improved forecasts. Deep Thunder is a high-resolution weather modeling technology developed by IBM, with a granularity aimed at response. The system uses both historical and real-time data, along with analytics and 3D models to forecast impacts for specific locations up to three days in advance.
Climate change is leading to a warmer atmosphere than historically recorded, which is leading to larger and stronger storms. The warmer atmosphere contains more energy and more moisture. With indications that events will continue in intensity, being prepared for more intense storms has strong economic and human health benefits.
The KMA weather forecasting project with improved detail has the potential to save thousands of lives, to safeguard property, and to limit the durations of disruptions to commerce to also safeguard the economy. The Deep Thunder system provides enough advance warning that resources can be staged at the right place at the right time to minmize impact.
Detailed weather forecasts can also help utilities better prepare for demands on the grid and to anticipate outages to have crews in place.
The Blue Thunder system was deployed in Rio de Janeiro recently, and you can see the system in action in thsi video that highlights the capability of this high-resolution weather modeling technology: http://youtu.be/pAsUbExIa3I