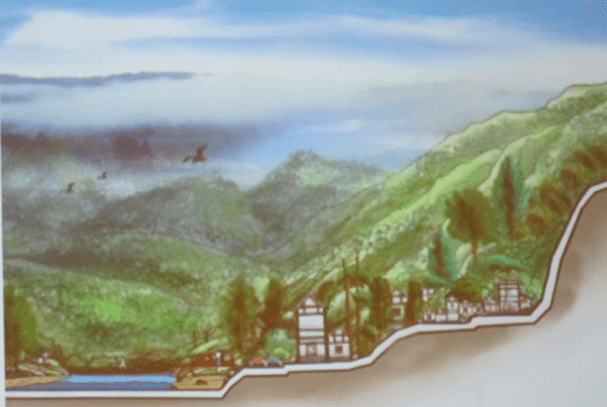 The Chongqing Geo-Information Services:
– Lay the foundation – providing geospatial data, standards, software, applications and technology promotion
– support government policy
– provide services to the public
With these tools and solutions, the focus is on solving existing problems, including providing an effective emergency support service, providing animal health supervision, and providing mobile navigation applications for citizens.
The Chongquing Geomatic Center is now in the process of moving from a geoinformation service to geodesign services. This new approach combines the philosophy that we are able to improve the world; the theories of human-land relationships, sustainable development and complex systems; GIS and surveying technology; and applications for urban and rural planning, environmental protection and natural resource management. With the databases they are able to perform geoanalysis, geoassessment and then finally geodesign.
The county spatial database that Chongquing has created collects spatial data for the city and 31 suburbs that comprise 1,500 maps, 400GB of data, with natural resource, energy, population, urbanization, industry, land development, suitability evaluation of land, regional facilities, environmental protection and disaster prevention. They have also compiled data for 954 towns and 8,558 villages with 600,000 records for population, economy, land, facilities, culture and natural resources.
The move toward analysis and land assessment include urban microclimate analysis, carbon emission assessment, and road cut and fill assessment models for new road infrastructure. They are now undertaking a detailed analysis and 3D simulation for airflow, temperatures, acoustic properties, and air pollution to help consider building spacing patterns.
A project in 'Sishan' aims to determine a livable city plan that blends with the mountains for a new spatial pattern. The plan considers ecological protection, coordinated development districts, and ecological restoration and remediation.