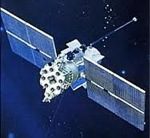 The dispute over the patent spread from the U.S. GPS system to Russia's Glonass, and China's Compass constellation. The issue of patents was contrary to the cooperative nature of international work where U.S. researchers have helped the British develop the European Galileo constellation.
To date, no nation plans to charge for genearl naviation service on their satellites, instead recouping costs with military use. The no-fee service was in jeopardy as the patent implies intellectual property with an intent to profit.
The U.S. Department of State filed a statement about the need to remain open. GPS has become an international positioning, navigation, and timing (PNT) service that has fostered innovation in the provision of many commercial goods and services, more efficient use of resources by governments and businesses worldwide, and greater economic prosperity for the globe's citizens. Finding one's destination is only one use for GPS signals. GPS is used as a timing source for most cell phone networks, synchronizing millions of calls made every day. Timing information derived from the atomic clocks on board each GPS satellite also helps cash machines operate effectively and improves efficiency in the transmission of electric current through power grids.
GPS is used in advanced farming techniques that allow farmers to plough, plant, and harvest using less fuel, fertilizer, and pesticides. GPS even allows farmers to work at night accurately and safely using tractors and other machinery specially equipped with GPS receivers.
Free and open access to GPS civil signals ensures that the costs of building and using GPS receivers stays as low as possible without the added burden that paying royalty fees or licensing fees would entail if patents and other intellectual property rights were claimed and enforced on GPS signals.
The joint statement also affirms the commitment of both the United States and United Kingdom to even deeper space cooperation across a range of civil and defense-related challenges and opportunities.
The joint statement is available here: http://www.gps.gov/policy/cooperation/#uk
Referring to the agreement reached, UK Defence Minister for Equipment, Support and Technology Phillip Dunne said: "I am pleased to welcome this new addition to our already close and wide ranging space relationship with the United States. Our joint approach to providing this intellectual property free to end users underpins the central role GPS plays not just in defence operations but also in wider civil applications and civil resilience."
Speaking about the cooperative dialogue between the two nations that led to this agreement, U.S. Assistant Secretary of State for Oceans and International Environmental and Scientific Affairs Dr. Kerri-Ann Jones stated: "Our discussions on this subject have highlighted our shared interest in deepening our technical partnership and addressing complex issues together. I am especially pleased that we have developed an approach to our technical partnership that will help our private sectors continue to innovate and develop new applications that bring benefit to the people of both countries."
The United Kingdom and the United States will now engage in follow-on discussions to ensure that the policy and approaches of our two governments are well-coordinated, and to provide a basis for even deeper U.S.-UK space cooperation across a range of civil and defence-related challenges and opportunities.
Sources: GPS.gov, AIN Online, Inside GNSS