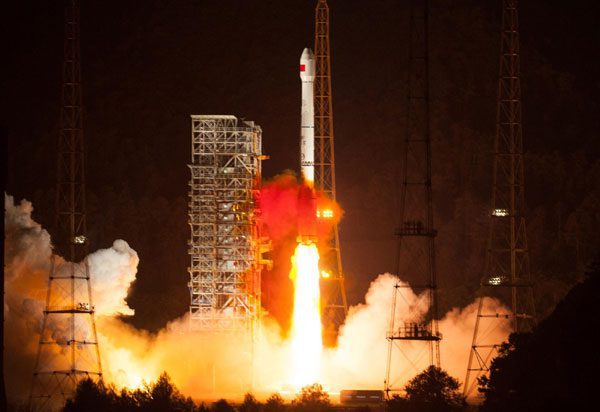 Most significant to the surveying and mapping community is the availability this week of the complete interface control document (ICD) for BDS Open Service signal-in-space (SIS). The ICD, which can be downloaded here, outlines the specifications for device manufacturers to build BDS receivers. The much-anticipated ICD will serve to encourage the application of the BDS system globally, and will help spark manufacturing and sales of new receivers.
BDS is compatible and interoperable with GPS and the Russian GLONASS network, and the integration of signals from multiple networks improves positioning and performance in challenging terrain.
BDS began with the first launch of a demonstration system in 2000, and has been steadily improving with the launch of additional satellites in the constellation. The most recent satellite launch took place on Oct. 25, 2012. With sixteen satellites in orbit, BDS currently offers positioning accuracy of 10 meters, velocity accuracy of 0.2 meters per secod, and one-way timing accuracy of 50 nanoseconds. The sytem is complete for the Asia-Pacific region, and there are plans to add an additional 35 satellites to provide global services by 2020.
In the press conference, officials spoke of goals to make up 15 to 20 percent of the global market by 2015, and 70 to 80 percent of the domestic navigation market by 2020.
Sources: China.org, China Daily