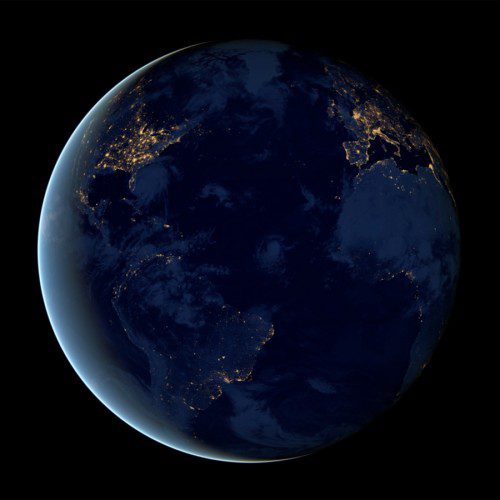 While past images have accurately captured city lights, this new imaging source captures light from such sources as wild fires, gas well flares, and even boats at sea. The imagery used in this new "Black Marble" view was captured over nine days in April and 13 days in October, and then stitched together to form one seamless scene.
The sensor provides all new capabilities to observe the atmosphere and the surface during nighttime hours. Both NOAA and NASA are testing new applications for the VIIRS sensor, including improving weather forecasts by mapping nighttime cloud dynamics, tracking the spread of wildfires at night, and monitoring snow, ice and clouds across the Arctic during its dark winter months.
The new, higher resolution composite image of Earth at night was released at a news conference at the American Geophysical Union meeting in San Francisco.
View an animated video of the new "Black Marble" imagery here.
Google Maps provides an interactive means to visualize this data here.

Source: NASA