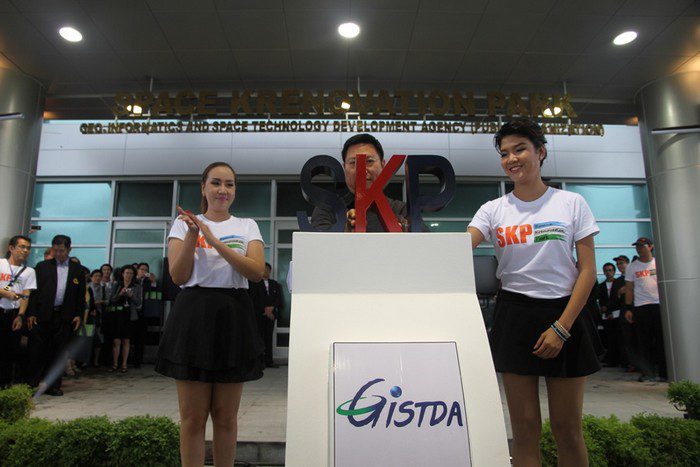 GISTDA has invited entrepreneurs that are interested in setting up aligned businesses to open subsidiary companies or regional offices at the SKP. The aim is to cluster like companies that offer solutions and services, and to create market outreach to both Thailand and surrounding countries. Central to the dedication ceremony was the signing of a Memorandum of Understanding between SKP, GISTDA and business partners. Both Thai companies and foreign partners were present at the dedication ceremony.
GISTDA owns and manages the THEOS earth observation satellite that was launched in 2008. Images from this and other satellites are used to create maps of natural resources and environment management. Given last year's floods, GISTDA is focused now on flood control, with a project in cooperation with Japan that is surveying the ground height in all 20 provinces to better model flood waters.
GISTDA executive director Anond Snidvongs recently stated, "Lots of people know GISTDA as an agency that helps survey disasters and provides satellite images to update disaster situations. But, our role covers many more areas. We can help Thailand and even Asean with many issues, such as land use, water resources, coastal erosion and border area surveys, city planning, and pollution caused by oil leaking into the sea."
The new SKP will be a centre for training people across the Asean Economic Community on remote sensing and mapping tasks. The new site also includes a newly built Visionarium that helps visitors and scientists view imagery and maps.
Source: GISTDA