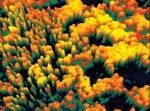 As the use of 3D laser scanning for fast as-built surveys, detailed scene mapping and related applications spreads, an increasing number of professionals are investigating it. This new series of short, professionally produced videos provides this introductory education via the convenience of YouTube.
Divided into three separate chapters, each chapter helps educate people who are researching the technology for the first time, plus those who may have some familiarity with it and want to clarify their understanding.
Chapter 1 – "The Basics" provides an overview of the technology and includes film footage of its use in the field for rich data capture and in the office for processing laser scan data (or "point clouds") into deliverables such as drawings, models, etc. It also describes common applications, benefits, types of deliverables, and options that users have for taking advantage of the technology.
Chapter 2 – "How It All Works" describes how laser scanners work (including informative animations), what scanner features are important to consider, the topic of "registration" or stitching multiple scans together, and what kind of support is available for implementing the technology.
Chapter 3 – "Simple Projects and Complex Projects" helps newcomers understand how to apply the technology for simple surveys and deliverables and what laser scanner and software features help users take advantage of the technology for more complex sites and advanced deliverables. Several visual examples are included.
Vendors in the laser scanning industry participate in various ways and each video also educates viewers, with increasing depth, about how Leica Geosystems fits into the overall picture. Each video is under nine (9) minutes in viewing length.
View the videos online here.