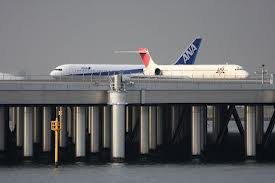 Since 2004, the Be Inspired Awards competition has showcased excellence and innovation in the design, construction, and operations of architecture and engineering infrastructure projects around the world. The awards program is open to all users of Bentley software.
"Each year we at Bentley Systems have the distinct honor and privilege of recognizing and applauding the extraordinary project work of not only the Be Inspired and Be Inspired Special Recognition award winners, but also all of the nominees," said CEO Greg Bentley. "Working smarter, together, these talented infrastructure professionals have employed our information modeling and collaboration tools, along with best practices, in accomplishing their crucial mission of sustaining infrastructure."

Following are the award-winning projects from Asia:
Sustaining Our Society
Parsons Brinckerhoff and Arup JV – Airport Link, Northern Busway (Windsor to Kedron) and Airport Roundabout Upgrade – (Brisbane, Australia)
Sustaining the Professions
HydroChina Zhongnan Engineering Corporation – Utilization of the Bentley LEARN Training Subscription – (Changsha, China)

Bentley Developer Network Award
Hitachi-GE Nuclear Energy, Ltd. – Integrated Plant Construction System – (Hitachi, Japan)

Innovation in Offshore Engineering
Nippon Steel & Sumikin Engineering Co., Ltd. – Tokyo International Airport Re-expansion Project – (Tokyo, Japan)

Innovation in Power Generation
HydroChina Zhongnan Engineering Corporation – Standard Design and Application for the Pumped Storage Power Station – (Zunyi, China)

Innovation in Water, Wastewater, and Stormwater Networks
Azersu OJSC – GIS-based Infrastructure Asset Management at Azersu – (Baku, Azerbaijan)

Bentley has posted highlights of this year's winning projects on its website and will include detailed descriptions of all nominated projects in the print and digital versions of The Year in Infrastructure 2012, which will be published by year's end. For more information about the 2012 Be Inspired Special Recognition Awards winners and Be Inspired Awards winners, visit www.bentley.com/beinspired2012winners.