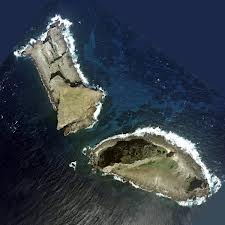 The Chinese government requires that foreign companies purchase map data from local Chinese map data suppliers, and that they host servers within the country for online sites. Each site is licensed and under the supervision of the National Administration of Surveying, Mapping and Geo-information (NASMG). There are nearly 300 agencies nationwide qualified to provide online mapping services.
The government contends that bad maps can have issues of copyright infringement, error, and infringement of user privacy. In addition, the maps are illegal if they have mistakes on the country's border, if they are missing important islands or if they contain confidential geographic information. The mapping administration has suspended the mapping services of 65 websites that did not have the relevant qualifications.
As of last week, Chinese customs officials have been told to strengthen inspections of mobile devices with Internet-based maps and to seize any that carry illegal maps. Local bureaus of the NASMG will then be given the devices for further investigation. The outreach includes more supervision of telecommunications authorities who are required to work with the NASMG to improve the supervision of maps on mobile devices.
The penalty for showing a bad map on a website is that the site will be shut down. For mobile devices, a wrong map will result in the confiscation of that device. It also extends to books that contain maps, road maps, atlases and travel guides. Each will be strictly checked before they are imported or exported, according to the notice.
"In May 2011, customs at Shanghai Pudong International Airport stopped the export of a batch of uncensored 14-inch world globes. The maps on the globes did not mark the islands in the South China Sea, the Diaoyu Islands, and the Chiwei Islet as Chinese territories," according to a report in China Daily.
The ability to check exports of maps and globes is a reasonable task. However, given that most everyone now owns at least one mobile device, the burden of policing the content on each device is a huge task. Monitoring and licensing every website that has a map of China, that is seen within China, is a much smaller task in comparision. Given today's information technology explosion, it's hard to imagine that it's possible to check and control the map on every device.
Sources: People's Daily, China Daily