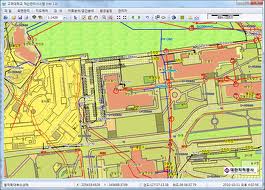 While the surveyor has been very active and involved in the measurement process, today measurement techniques can collect millions of points in an hour. Given that measuring and positioning are becoming mechanical activities, as predicted by many, the changing role of the surveyor is really how they manage that data. How they set up their project, and the overall project management, are of increasing importance.
One contributor to this shifting role is the ubiquity of GPS receivers, because they are in every smartphone. The consumer use of the technology for navigation has increased awareness and interest. The expectation is for more and more accurate map data. As a result, the interest in more accuracy is driving opportunities for professionals.
In construction, machine control has had a profound impact on the surveyor's role. The use of RTK GPS, robotic Total Stations, and lasers all on the site means that there isn't staking, but instead a role of coordinating communications between stakeholders and acting as the center geospatial data manager, quality control specialist and analyst of different geospatial data.
Now that the surveyor has so many options to collect precise position, the job will dictate the tools they use and enhance the deliverable from points to models. With these options, the surveyor will need to be more involved in the beginning to set up and manage the data, make sure of quality, and integrate various data types. Tomorrow's typical job may require data from Total Stations, GPS receivers, UAS aerial sensors, and all integrated into a dynamic 3D model.
While the technology advances dramatically, the emphasis on ease-of-use may feel like an assault on training. Greater accessibility to precise data collection represents an opportunity to do work more efficiently and collect more data in less time, adding to our understanding of project sites and the Earth. Given the pressure and opportunity of globalization, the surveyor will have broader mandates to preserve and improve living conditions through the "best practices" of land administration.
Resources: