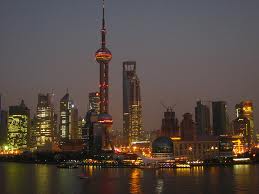 The system, known as Xihe after an ancient god, has been tested in urban areas, and will roll out in Shanghai then across other cities in the country by the end of the 12th Five-Year Plan (2011-15).
The NRSCC got its start in 1996 with the goal of developing innovations in remote sensing, geographic information systems, navigation and positioning. NRSCC is the agency responsible for China's cooperation with Europe on the Galileo global navigation system of systems (GNSS) and is also one of teh co-chairs of GEO.. The Xihe system represents a major research effort to apply cutting edge technologies to solve real world problems, and to advance high tech capacity within the country.
Cooperative Real-time Precise positioning is a network-based approach such as a cooperative geodetic reference network or real time kinematic (RTK) service where distributed reference stations communicate with one another. No details of the network were made available, however such systems are in widespread use in other countries. The scale and scope of this roll-out are compellins as is the indication that it has precise precision indoors, which is a difficult issue to solve with satellite-based positioning.
Sources: China Daily, NRSCC