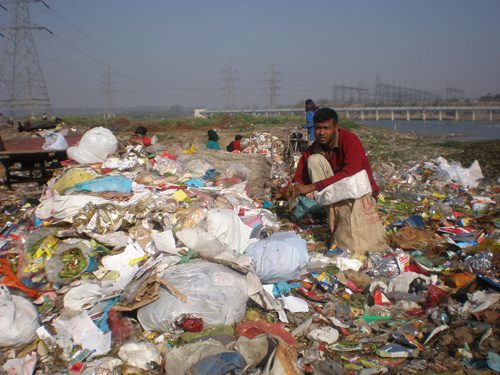 An interactive map is being created with both online and mobile applications planned, with Esri providing the GIS platform, their satellite imagery, mapping and analytics capabilities. D-Waste expertise in waste management, a global network of experts, and design and implementation experience with mobile and web applications. Fraser Communications will provide communication strategy, design global and national campaigns and implement public relations and community engagement programs. ISWA, the only international NGO dedicated to waste management, will provide its global network of scientific expertise in 35 countries.
The global map of waste resources will quantify the different managements in practice, including landfills, recycling supply chains, and the informal waste sector. By tacking this topic, the aim is also to positively impact public health, climate change, the pollution of water, soil and air, sustainable material cycles, economic development and poverty. Poverty is addressed with the building of local economies of waste management practices, that have the potential for employment and improving economic situations while also improving the environment.
In addition to waste collection sites, the mapping will also document the supply change, and will monitor progress toward improving both human health and the environment with annual reporting. The intial work to populate the map is now underway.