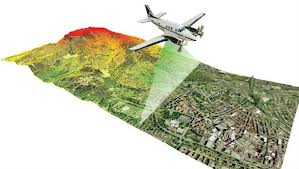 After a series of devastating floods, the government is eager to address the need for more rapid response and warnings. President Benigno S. Aquino II has urged the Department of Science and Technology and aligned government agencies to provide a flood prediction model within six hours of any major rain event in order to warn communities and citizend and to save lives.
The entire NOAH project is budgeted at P1.6 billion, with a total of eight components in addition to the detailed 3D LIDAR model of the country. Additional components include Hydromet Sensors; Flood NET flood modeling; Hazards Information Media; Enhanced Geo-hazards mapping; a Doppler radar weather system; landslide sensors; and a storm surge inundation mapping project.
The 3D LIDAR mapping project is expected to begin on Sept. 17, with coverage of each of the country's 17 river basins planned. In addition to detailed land capture, the project will also capture bathymetric details of underwater surfaces and depths.
Visit the DOST Nationwide Operational Assessment of Hazards site here. The site currently contains tools to search for weather outlooks, has flood maps for many cities, and live weather feeds. The site also includes a means for locals to report flooding in their area. With the added mapping, and planned sensors, the site will continue to improve to greatly enhance readiness and reduce the loss of life.
Sources: Manila Bulletin, DOST Nationwide Operational Assessment of Hazards site