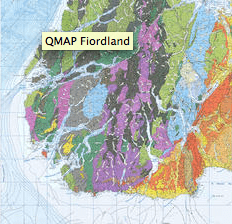 The geological details displayed in the map come from 18,000 groundwater boreholes supplied by Environment Canterbury that have been drilled over several decades. The map also includes more than 1,000 tests of soil strength that were collected post-earthquake by engineering consultants Tonkin & Taylor. Together these details help determine the potential for liquefaction in the area.
The modeled data provides information on the density of materials and soils, to be used to determine where it's most suitable to put multi-story buildings, and where to reinforce buildings that are in areas of potentially unstable ground.
The map covers 2,000 square kilometers across Christchurch City, but not including Port Hills or Banks Peninsula.
The map is currently under scientific review both within New Zealand and internationally. As soon as that process is through it will be provided to the public via the organizations collection of web maps.
Given the interest in this effort, there are plans to add similar maps for the country's cities.