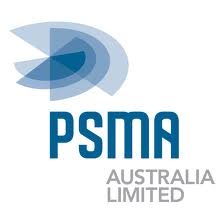 PSMA Australia's PSMA System involves the engagement, collaboration and partnership between all government in Australia, including federal, six state and two territorial governments, in the delivery of a single system for the creating and facilitating access to national datasets for government, industry and community use. The provision of GIS data by the PSMA system has a significant impact on the country as a whole as it contributes to a variety of economic, social and environmental benefits.
The mission of PSMA Australia is to provide high quality location information, and to combine reliable spatial data from Australia's governments. The organization is owned by state, territory and Australian governments to coordinate and facilitate access to geospatial data. The company collects and then resells this data to industry, with such products as administrative boundaries, land tenure, property boundaries, addresses, points of interest, transportation, topography, and others.
The PSMA system was developed with the intention of being a world-class system that enables the collection, standardization, integration, manipulation and delivery of GIS data in an automated fashion. The example of inter-government collaboration and the scale in which PSMA operates and because the PSMA system has revolutionized the manner in which data is gathered, integrated and disseminated make it an exemplary system.
The business model to consolidate, and standardize this data, has led to great efficiencies and a much better national product through tight collaboration between all levels of government. This unique model points to the way that collaborative systems can achieve efficiencies, raise funds for further investment in data gathering, and improve service.