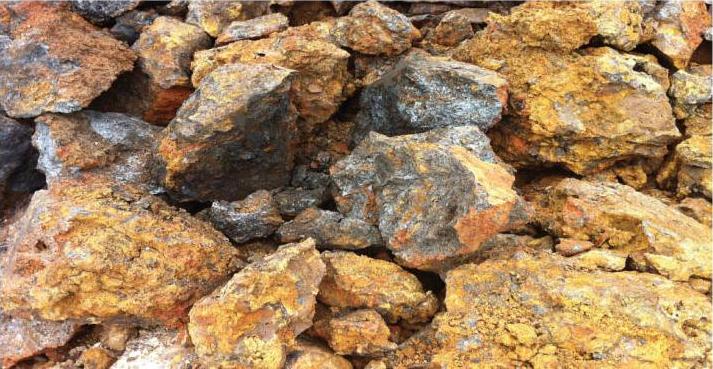 Awang Tengah added that this was where the department could play a role by conducting mineral and geological mapping to help the state and country identify natural resources, but the department would not be able to function without adequate funds from the government.
"In view of the significance of the department towards the development of the state, we will help vie for bigger allocations for JMG Sarawak," he said.
Awang Tengah, who is also Public Utilities Minister, said as of today the mineral mapping had only covered 70 per cent of the whole state while geological mapping had covered only 30 per cent.
He said this at the Mineral and Geosciences Department excellence service award presentation at a leading hotel here yesterday.
Awang Tengah urged the department to be more comprehensive in its study and research to determine the resources in the state. For instance, the state has an estimated coal reserve of one billion tone, but how much could be mined was yet to be ascertained.
This was one area where JMG could play a role to carry out the mapping work because the results would be crucial for the state government to plan its resources.
He said the state was known to have great potential in hydroelectricity, but it was also important to know how much coal reserves could be mined.
"It is true that we have a few hydroelectric dams but it is also important for us to develop our coal-fired power plants to supplement our hydroelectricity supply in cases of extraordinary drought," he said.
Awang Tengah said it could not be denied that JMG had helped Sarawak a lot, particularly in implementing a total of 138 alternative water supply projects in the state last year, mainly in rural areas which could not be supplied by the state's main reticulation system.
According to him, the projects implemented through the allocation of RM14.43 million from the Rural and Regional Development Ministry had benefited 3,629 people in rural areas.
He said the department had last year assisted the Department of Environment (DOE) in drilling a tube well in a peat swamp area found to be prone to bush fires.
Two more similar wells would be drilled at Kuala Baram in Miri using the RM500,000 allocation to be provided by DOE.
Source: JMG
Earlier Awang Tengah presented certificates to recipients of the JMG Excellence Service Award.
Among those present were Assistant Rural Development Minister Julaihi Narawi and JMG director-general Datuk Yunus Abdul Razak.