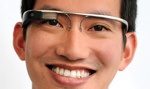 The target of these technologies is on the consumer use of handheld communications devices, but there are certainly commercial geospatial applications that could benefit from the purported centimeter-level accuracy. The enhanced positioning chips are designed for the urban environment where there are strong clouds of signals as well as detailed map data to help aid position and improve navigation. They're not aimed at many traditional GIS data collection needs that often take place in remote areas in need of mapping. However, with such accurate positioning possible in handheld platforms that offer robust application development environments, there are clearly going to be a proliferation of targeted data collection and navigation applications to take advantage of this precise positioning.
The frontier of course is with indoor location, where poor GPS performance has hindered indoor mapping and navigation efforts and applications. Connecting consumers with goods and services is the primary market, and beneficiary of this technology, where indoor shopping centers, and in-store navigation will really take off. There's even a quote in the story from a Broadcom spokesperson that the positioning, "could show you where the bananas are within a store—even on which shelf there's a specific brand."
With this precise handheld positioning as a major competitive frontier for handheld makers, there will be a great deal of investment in positioning technologies. A huge advancement of demand will come with better means to visualize an augmented reality, as with Google's Project Glass augmented reality eyeglasses that were unveiled just last week. This putting information into greater context, that hinges on precise positioning in full three-dimensional space, will greatly improve the possibilities for all manner of geospatial application.