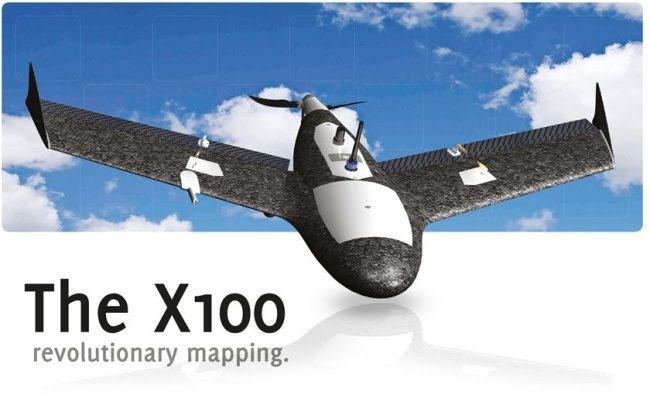 This continued industry consolidation by Trimble adds one more missing piece (the platform) to their continuously expanding set of capabilities. Over the years, we've seen Trimble add an increasing lineup of geospatial technologies that have pushed it far past surveying and positioning into data collection software (Tripod Data Systems and GeoNav GmbH), electronic guidance and control (with Caterpillar), inertial navigation systems (Applanix), 3D laser scanning (MENSI), wireless data systems (Pacific Crest), photogrammetry and modeling (INPHO), image analysis (Definiens), satellite-based position corrections (OmniSTAR), mobile handheld GPS (Ashtech), building information modeling (Tekla), and many others.
The company has put together a solid suite of solutions and tools for precision agriculture and construction markets, with key partnerships with industry leader Caterpillar. These markets are both prime for low-cost aerial data capture in order to improve efficiency, speed workflow, and guide intelligent site-based decisions. One can see that technology could also be useful in mining, utility asset management, municipal public works, and other markets where Trimble has a strong presence. The Gatewing business will be reported as part of Trimble's Engineering and Construction segment.
Gatewing has drawn great interest and attention for their mapping capabilities, acting as a strong exhibit floor draw at the Esri International User Conference last summer. Their premier platform is the X100, a 2 kg. (4.4 lbs.) drone that collects aerial imagery and digital surface models. The data capture capability is coupled with Stretchout desktop software that automates image processing and the deliver georeferenced orthophotos and accurate DSM for novice users.
Gatewing is well poised for the collection of site-specific information, and should fit neatly and quickly into Trimble's other offerings. Breaking down the barrier to ownership of an aerial imagery platform provides increased possibilities for aerial imagery that fit more neatly into day-to-day workflows of construction and agriculture. Whereas in the past, the cost of data capture meant that an aerial image might be just a one-time thing if at all, this low costs provides the opportunity for ongoing data capture from above.
"The Gatewing team is excited about the new ownership," said Maarten Vandenbroucke, CEO and one of three founders of Gatewing. "For Trimble to see the value in unmanned aerial systems for surveying and mapping applications means that the industry is truly ready for this exciting new technology. We are enthusiastic about how UAVs can revolutionize the landscape and open a complete new spectrum in remote sensing applications. I believe that being a part of Trimble will accelerate the pace in which UAVs will further be adopted by professionals."
Gatewing also stands to benefit with tools that Trimble and its companies offer. The company could integrate Trimble aerial cameras, the Applanix precise aerial positioning, the eCognition automated imagery processing and change detection software, and the INPHO imagery geomodeling and digital terrain modeling tools. We might also expect to see a lidar sensor for 3D point cloud generation added to the platform, or maybe a photo-based pixel cloud stitching software for more rapid collection of 3D models.
This acquisition is just the start of an interesting technology evolution that will surely see more acquisitions and technology development in the unmanned aerial vehicle area. This is particularly true at Trimble's chief competitor Hexagon, where a similar integration of diverse geospatial technologies is taking place.