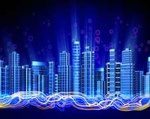 Songdo, South Korea, is one of the first large-scale projects to implement a smart city approach with a focus on sustainability. This initiative is part of a strategic collaboration with New Songdo International City, a joint venture of Gale International and Posco E&C, in collaboration with the LG CNS and Incheon Free Economic Zone Authority. This city uses multiple solutions built on Cisco's platform to provide residents with "Connected Living" that includes telepresence-based access to government and commercial services.
In India, the Delhi Mumbai Industrial Corridor Development Company (DMICDC) is an ambitious $90 billion flagship public sector infrastructure project. The Delhi Mumbai Industrial Corridor will include 24 cities that span six states in India, with a focus on global manufacturing and trading. The authority has selected Cisco to develop the ICT master plan for two pilot cities to establish a world-class digital infrastructure.
In Malaysia, UEM Land Holdings Berhad and Iskandar Investment Berhad plan to transform Nusajaya, part of Iskandar Malaysia, into a Smart+Connected Community. With 24,000 acres of contiguous development-ready land, it is one of the largest property developments in Asia. Cisco is working to develop an ICT and Services Smart City master plan.
Accenture is another company that is helping cities to build intelligence into their infrastructure. In Fujisawa, about 55 km from Tokyo, Accenture, Panasonic and several other companies are building a smart city within the city that will support 1,000 families. The $742-million project aims to reduce carbon dioxide emissions of the city by 70%. The city is building infrastructure for charging electric vehicles, energy generation and storage for public buildings, video-based security systems, and smart appliances in all homes, and several other facilities.
With more weight placed on intelligent infrastructure and smarter systems for more efficient urban living, the backbone of ICT becomes a crucial first step to city building. With this important infrastructure in place, monitoring and communications become ubiquitous, setting up greater system integration and analysis for predictive and adaptive planning and development.