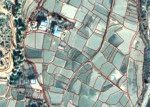 Indonesian farmers are facing increasing pressures as only 40% of traditional agricultural lands that families have farmed for decades have been formalized with land certificates. The pressure has increased of late as large companies are being given concessions to the land. The land is going to large plantations, including palm oil and rubber plantations, food estates, mines, roads and other infrastructure projects, with the profits spurring evictions.
The Indonesian Peasant Union (SPI) calculated that the number of land conflicts increased five-fold, from 22 in 2010 to 120 in 2011. Given this reality, and the growing pressures that farmers face due to the globalization of the economy, the idea of agrarian reform is gaining prominence on the national political agenda.
Recently, similar research by the Royal Society of London about large-scale land grabs in Africa, pointed to how they impact sustainable development. According to the research three-quarters of Africa's population and two-thrids of the landscape is at risk from land deals that span the continent. For instance, as soon as South Sudan gained independence, investors acquired 9% of the country's lands, including one-quarter of the most productive agricultural land.
With increasing pressures on land due to shrinking global food and oil resources, large-scale land acquisitions have increased. These land resource issues will be high on the list of topics at this year's United Nations Conference on Sustainable Development (Rio +20) Conference in Rio de Janeiro, Brazil. Expect to hear more about land governance and ownership in the global discourse on sustainability in the months to come.
Sources: