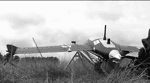 There are several companies that have offerings in this drone for aerial mapping space.
Belgium-based Gatewing is among the leaders with their X100 suitcase-sized aerial mapping platform. The platform is an ideal data collection tool for small areas of interest of roughly a kilometer squared, and seems ideally suited for project-based work such as infrastructure planning and development. The low-cost (roughly $65,000) and automation of aerial data collection makes this platform an attractive option for even those not versed in photogrammetric science.
On the very low-cost and low end is the quadcopter Parrot AR Drone that made its debut last year, and has received updates this year while still maintaining a $300 price point. These drones are controlled via ipad or mobile device, with video feeds direct on the device as they fly. This latest release features a high-definition (1280 x 720) camera and improved hovering capacity with an integrated air pressure sensor that helps it maintain altitude more steadily.
For those with technical skills and ambition, there are even plans that detail how to develop your own plaform for aerial photography and mapping via DIYDrones.
Currently, there are barriers to the use of drones in many countries that highly regulater their airspace. Given the utility and continuing heavy use of drones by the military, the civilian applications of these technologies are likely to gain ground, with regulations modified.