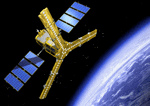 China has been developing the system since 2000 to provide a domestic and alternative to the US government-run Global Positioning System (GPS). The system provides both commercial and military functionality, giving China a position capability that isn't dependent on foreign-controlled technology.
The 10th Beidou satellite was launched in December, completing the Phase I of the project. The Phase II development beginning in 2012 will provide service areas for China and surrounding areas, with six satellites planned in 2012. The Phase III will focus on global coveragewith the planned launch of 35 satellites by 2020.
The initial service, available now, provides 25 meters accuracy between 84 degrees to 160 degrees east longitude, 55 degrees south latitude to 55 degrees north latitude, at velocity accuracy of 0.8 meters per second and within 50 nanoseconds for timing. Beidou has posted an Interface Control Document online to provide a detailed overview of the system as well as signal and timing specifications.
Sources: BBC News, The Register