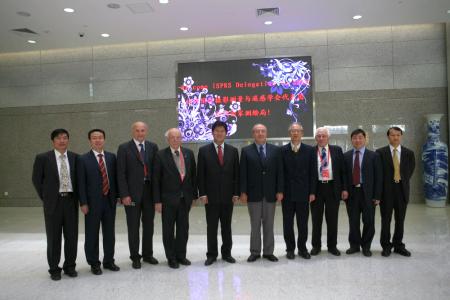 The cooperation between the Chinese Academy of Surveying and Mapping and the University of Nottingham began in 2004 with a joint research project on research and testing of the Galileo GNSS navigation system. The team also worked together to develo a low-cost high-preciion GPS receiver prototype, which was named an outstanding research project in the UK. In June of 2011 the two officially signed an international joint memorandum to bring their collaboration to a new level.
Central to the research is work on rural agricultural issues to reinforce food security and food safety. Research will focus on precision agriculture and enhancement of China's agricultural production, with mechanization, and the use of unmanned aerial and satellite remote sensing for analysis and insight into optimum fertilizer and irrigation levels. The aim is to establish an agriculture-based geographic information database that will combine with a wireless sensor network to improve farm management.
The Joint Research Center promotes cooperation and the exchange of ideas between the two countries to enhance mapping and geographic information technologies. The two sides aim to build the center into a unique and world-leading international center with a high technical standard and influence on innovation.

Resources: Agile News, People's Daily