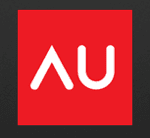 Jeff Kowalski, CTO of Autodesk spoke of the volatility, uncertainty, complexity and ambiguity that we face in our world today, and defined five waves of technology disruptions that are having a profound effect on Autodesk software users:
We're moving from owning products to accessing experiences. Borders closed because we care less about owning books, and more about accessing content. Similarly, we're accessing music via Pandora.
It's business unusual, with the combination of the crowd and the cloud, lowering the barriers of entry in industry after industry, and heating up competition. Funding is now available through sites like Kickstarter or AngleList, where we jump start businesses through online brokers. Open innovation, where nobody is as smart as everyone, connects people to problem solving. It used to be that big companies were doing the innovative things, but these days innovation is flowing upstream and not downstream. An example is NASA's collaboration with Moon Express to build the lunar lander, with a 27-year-old E.J. Sabathia discussing robotics and the high-definition imaging of the surface of the Moon.
Digital fabrication is powering the maker movement and putting us into the post-industrial era. Manufacturing is moving everywhere, including into space, where we might manufacture tools as they're needed rather than taking large toolboxes into space. This is also happening in the nanoscale, where people are building biology at the molecular scale. A presentation by a company called Because We Can, showed how we can build and make anything, and the machines are doing most of the work to make things that nearly assemble themselves. Tech Shop, a membership-based fabrication machine shop, harnesses the creative class who represent the world's greatest resource. Open innovation allows access to the tools to make things easily, and harness our creativity.
Ambient intelligence provides the connection of objects with sensors to improve performance. Sensors have been getting cheaper to make, deploy and use, and shows us data that we didn't even know about. Examples are the Nike FitBit that tracks our shoes, and the sensing of parking places in San Francisco. With smart systems, we get the information we need at a given time.
Infinite computing is accelerating the design process and changing what design is going to become. We have been looking at computing as a scarce resource, but it's one of the cheapest assets we can apply to our problems. By extending this power to mobile, and even inanimate objects, wraps our world in computing power.
Kowalski closed by saying that we need to get smarter faster in order to deal with this complexity. The advanced intelligence that we have long imagined has been granted in a completely new way, by giving us access to the crowd and the cloud, with access to machines and minds giving us a big mass brain.