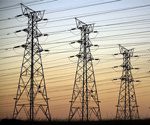 The smart grid promises a good deal of customer benefits as well as better interaction between the customer and the utility. Customers with smart meters won't need to call the utility if there is an outage, can access information on their usage directly, and can understand their costs associated with their use. The indirect benefits for the utility are improved reliability, more strategic mobilization for outage events, reduced truck calls, and more usable and understandable energy data. Intercepting problems much more quickly means that the whole system operates much more efficiently.
Water utilities are finding similar benefits with the combination of sensors and systems to greatly improve their network models with real-time inputs. With the more acurate model, the utilities can understand how the water network is performing and responding to demand.
Westernport Water, a utility in the state of Victoria, Australia, is one of the utilities that are benefitting from this move toward more intelligent infrastructure. Westernport Water uses Bentley's WaterGEMS water distribution modeling software, integrated with their GIS and Control Microsystems' supervisory control and data acquisition system (SCADA), to cost-effectively operate and manage more than $43 million in water assets. The SCADA system allows field-measured data to be brought directly into WaterGEMS using the modeling software's SCADAConnect and Darwin Calibrator modules. With real-time updates the utility expects to save approximately $80,000 in calibration costs alone, because they used to hire an outside contractor to calibrate their model before this new level of data.
GIS is an important element in planning the deployment of intelligent infrastructure. At the planning stage, GIS helps map where customers live, and allows utilities to explore and delineate and prioritize areas of highest cost savings. The intelligent systems have the highest returns in populations that change hands frequently, such as college towns, because remote control of sensors eliminate the need to send trucks out to turn on service. Similar savings can be realized in areas where there is a good deal of electricity theft, where meters provide a tamper-resistance means to recoup deployment costs.
After the meters are deployed, it then comes down to metrics about the network performance. GIS is an important tool to measure the reads from the meters, and to understand if there are failing meters. When customers become accustomed to the data and feedback from the meter, they come to rely on it, and GIS helps not only determine problems before they notice, but also provision workers to fix it.
GIS is a key technology that integrates economics, engineering and the environment. With real-time network details GIS provides both engineering design and operational personnel the best possible platform for decision making.