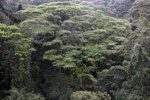 The report specifically looks at the work of the Forest Governance Learning Group (FGLG) and their work in Ghana, India, Indonesia, Tanzania and Vietnam. The issue with the top-down plans are that many of the plans have been rushed through and focus primarily on carbon accounting rather than economic development and benefits to communities, biodiversity and climate.
REDD remains forestry's best hope yet but it must be built from the bottom up," says James Mayers, head of IIED's Natural Resources Group and co-author of the FGLG report. "Strategies are difficult to turn around once they head off in the wrong direction — and the costs of bad strategy for forests are extremely high. To realise justice in the forests, policymakers must turn REDD on its head and put control of the forests into local hands.
According to the report the institutional capacity at the national level is one of the key determinining factors of REDD success, an institutional transition needs to take place. There also needs to be an improvement in the technical capacity to track forest degredation and monitor forest health, which is currently insufficient.
The FGLG teams bring together representatives of communities, governments, civil society organisations, businesses and the media, to explore the drivers of poor forest governance and to influence policymaking.
Download the report Just forest governance – for REDD, for sanity