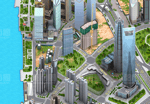 The Chinese and Japanese language search engine has a reported 70% market share in China, with more than 6,000 engineers employed. Given these resources and interest, the organization has momentum to provide innovative and world-class mapping features.
The level of detail in the 3D infrastructure is impressive, with different materials used for surfaces and roofs, and details such as elevated highways and stairways rendered in great detail.
The rich detail even includes areas under construction, as seen in this screen capture, where the crane, materials, and dirt surface display action. This snapshot in time is also a limitation though, as it illustrates the difficulty in keeping abreast of the real-time conditions with this same level of detail.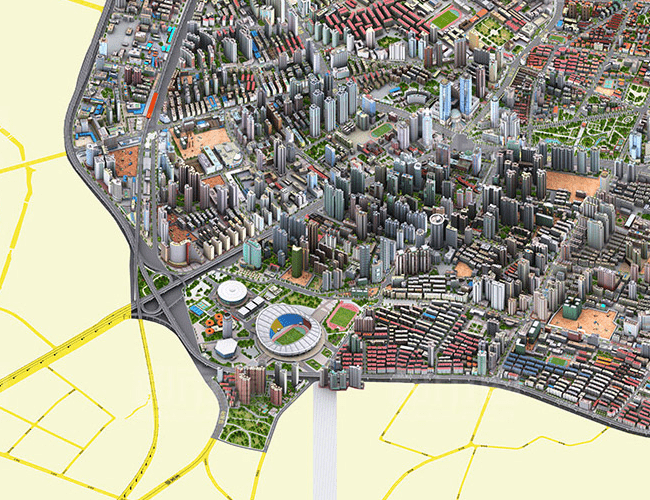 Obviously, all of the city can't be captured at such a great level of detail. This image details the map extents, with an almost jarring difference of details between the 3D city and the typical street-level basemap.
Baidu continues to innovate in many different areas, including offline download of maps that work when you can't be connected, detailed transit information for bus or rail travel, and mobile applications for the Android platform with location sharing. Baidu is clearly a player to watch in the online mapping space.
Check it out the 3D map at maps.baidu.com.