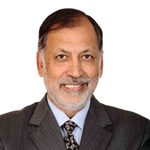 Among the recent sucesses of the power of geospatial technology in teh country are:
In 2004, the country embarked on a tiger monitoring system to address a falling tiger population. Through the ability of GIS to remove complexity, and provide decision makers a means to incorporate feedback from the ground, the trend has been reversed witha 20% increase in tiger population over the past five years.
In 2001, a portal for GIS-based disaster management greatly improved the response and effectiveness for the Gujarat earthquake response.
India's telecommunications growth exploded with a jump from 28M users in 2000 to 826M in 2011, with the expansion relying on a practical application of geography.
In the City of Kanpure, GIS-based property tax management resulted in a five-fold increase in tax collection.
Census mapping in 2011 is the largest effort to date, organizing the data for use by functionaries at all levels. The data organized in GIS will be far more helpful and useful.
The idea of the national GIS in India is coming together. GIS in Planning is the anchor of the initiative. The stage is getting set where the execution of urban planning will be on a similar platform down to the village level within the next five years. g-Governance for all municipalities is the aspiration.
The steady evolution of the importance of GIS in India began in the 1980s where India was a prime source for labor outsourcing for data conversion. Now twenty years later the capacity within the country is more about GIS consulting to solve new problems. The talent revolution in India is now leading to the pursuit of intersting work.
India is also working internationally, and has an ongoing project to geo-enable Bhutan. The Chiphen Rigpel Project is taking GIS to the hinterlands of Bhutan, to build capacity, and assist this country in going into the knowledge economy. Within this small nation all teachers, the prime minister and his team, and all children coming out of high school are being taught GIS.
Across India geography rules, with excitement about showing leaders and the public the synthesis between IT, geography and policy. Geo-enabled politicians are now looking closely at the connections between infrastructure and the economy and public health.