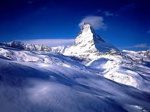 The first measurement of the mountain took place in 1856 by British surveyor George Everest, for whom the mountain was then named. The measurement exercise is a moving target as tectonic shifts make the peak grow by 8mm per year.
The peak rests at the border of China and Nepal, and the latest Chinese measurements have caused a bit of friction in Nepal. While the Chinese measurement has been widely accepted, Nepal has not officially accepted it. Nepalese surveyors have set off with GPS instruments to three high-mountain camps, in an effort that is seen as a nationalist enterprise. The country has expressed pride in the fact that they now have the technology and the resources to undertake the measurement themselves.
Stations will be set up at three different locations, and the measurement process will be undertaken over a span of a few years.