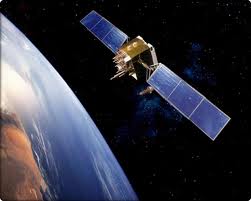 The interference of the GPS would of significant bother to consumers who have come to rely on the technology for navigation from point A to point B, but the true burden is with commercial uses. GNSS navigation has come to be relied upon globally for a vast array of industries as well as surveying uses.
NDP Consulting Group warns of "serious economic repercussions for the U.S. economy" if LightSquared's planned deployment of 40,000 ground stations threatens direct economic costs of up to $96 billion to U.S. commercial GPS users and manufacturers, amounting to 0.7 percent of the U.S. economy. Among the industries directly affected are agriculture, heavy construction, engineering, surveying, mapping, trucking and shipping. The study noted that the highest impact of signal interference would be in the high-precision space, where precision provides the greatest value.
LightSquared has plans for a nationwide coverage of wireless Internet connections served through a network of towers. Tests have shown significant interference to GPS signals from transmissions in the upper band of LightSquared's spectrum. While the company has devised a new plan where it would start out by launching services on a lower spectrum, GPS advocates warn against deception.
The latest salvo in the battle between Lightsquared and GPS vendors has Lightsquared charging that the interference is caused by GPS vendors that made receivers with inadequate filters. GPS companies have indicated that workarounds that Lightsquared has offered filter out more than 95 percent of the GPS signals, with an unacceptable impact to receiver performance.
At the moment there seems to be overwhelming momentum against Lightsquared moving forward with plans, given the GPS intereference. The U.S. Congress has weighed in now, with the blocking of funds to the FCC should the approval process move forward.
While there has been a massive rallying, and validation of the economic value of GPS it's likely that the ongoing outreach will carry forward. There a great concern wireless Internet technologies will proliferate on a global scale, and might be adopted by developing countries as a cheaper alternative to spread broadband connections with little infrastructure cost. Ongoing vigilance has a rallying point in the Save Our GPS website.