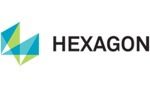 Hexagon's acquisition of Intergraph closed in late October and the development teams of Hexagon and Intergraph have been very actively working to assess their combined technologies, mapping the enhancement of each of their offerings with technology from the other, as well as dreaming up new offerings that build off the combination of GeoMedia and Imagine. The teams have taken a portfolio strategy, thinking of all the technologies now as part of a larger portfolio that each will leverage to bring technology to combined and individual customers. In coming up with strategy for the near-term, mid-term and long-term, the organizations identified some key principles to drive their combined development.
Both technology teams have been heavily committed to Open Geospatial Consortium standards, and given this common architecture, porting the functionality between the two products has been easy to do. The teams have been busy tying together in a basic way, in workflows that combine both apps on the same destop to fulfill workflows, as well as more in-depth combinations at the server level.
The two teams have already developed a prototype product that brings together raster and vector analysis into a new Spatial Modeler capability. The analysis with the two systems combines the ability in Imagine to view and analyze before and after imagery within Geoemedia for looking at such things as the change in impervious surface to calculate tax fees. This new capability builds upon the ERDAS Model Builder and extends its capability to navitvely update the database, going beyond a live link to provide a dynamic update of content. The change detection workflow is just one of the areas where the combination of the technologies allows for more in-depth thinking of how image sensors can update an appropriate vector.
Intergraph has been planning a next-generation application server that goes beyond their WebMap capability to enable the creation of Web Services and a geoprocessing capacity of the server. The ERDAS APOLLO offering is a key component of this new server-based approach that is planned for release in early 2013. The ground-up redesign of Intergraph's geospatial foundation has a code name of Project EGF, and it aims to offer a service-oriented architecture, native 64-bit processing, lightweight clients in AJAX and Silverlight, andmobile application development with HTML 5.
Going forward, the two organizations are focused on creating a Dynamic GIS that they feel no other geospatial company can offer, with the capabilities of the GeoMedia GIS platform, the aerial sensors from Leica Geosystems and Z/I, and the remote sensing tools from ERDAS. While more mainstream offerings of Google and Microsoft have spread the access to imagery, ERDAS president Joel Campbell asserts that these organizations can't offer the four Cs of coverage, content (resolution), currency, cost. The content and coverage are an ongoing struggle in mainstream offerings at a global scale, and the currency very much depends where you are.
The Dyanmic GIS brings together inputs from a wide variety of sensors, such as aerial and ground-level security cameras that is tied to server processing power. The fusion of sensors aligns well with the need to gauge and respond to issue of global change. There is the ongoing need to identify change, update changes, and to prevent and influence change through policy (population, climate change, deforestation). Hexagon has the parts and pieces to address and deliver input on ongoing change, and is actively pursuing this opportunity.
ERDAS and Intergraph were competitors at some level for 30 years. With that competition now taken away, the teams are comparing notes on the approaches that each took to win business from each other over the years, and opening up their technology closets to see how they can strengthen each other. The energized teams are now focused on internal competition to build products and solutions to win business together.
Related conference coverage can be found here: