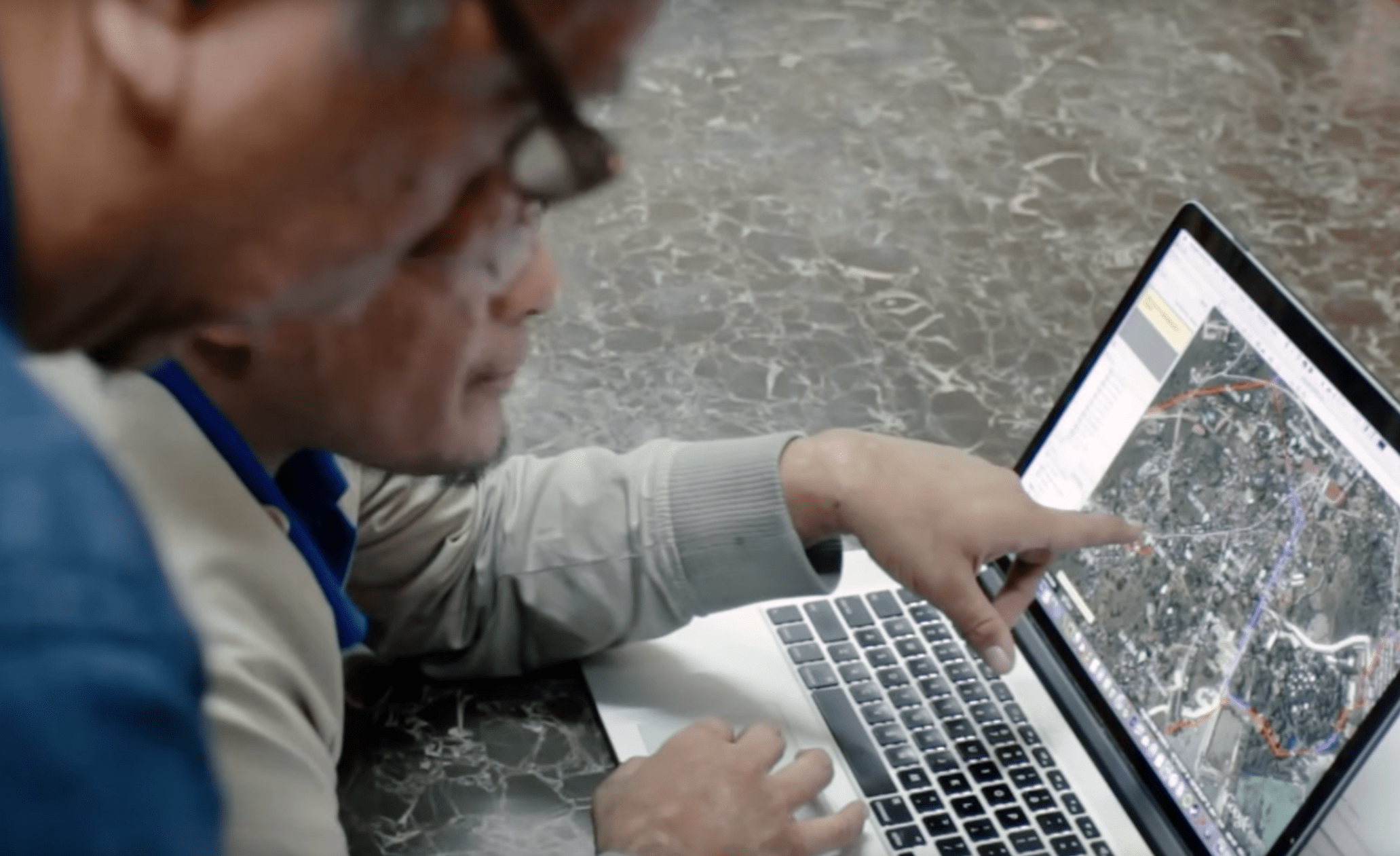 It is estimated that just half of more than 24 million land parcels in the Philippines have formal land titles. An effort is underway to map the remaining parcels as land titles have been shown to encourage greater investment. With so many parcels yet to map, the  project has turned  to drones to accelerate the surveying.
The Technology for Property Rights is the project of The Asia Foundation and Foundation for Economic Freedom, supported by Omidyar Network. In partnership with the Department of Environment and Natural Resources (DENR) and local government units (LGUs), the Technology for Property Rights aims to make it easier for Filipinos to secure titles to land by implementing two activities: 1) creating a tablet-based App that DENR and LGU employees can use to help lot applicants assemble supporting documents required for titling; and 2) introducing the use of drones as a cost-effective tool for land surveying.
Local drone surveying partners, Micro Aerial Projects L.L.C. and SkyEye Inc., the Municipality of Cordova and the Department of Environment and Natural Resources (DENR) together with non-profit organisation the Asia Foundation Org have partnered up to conduct a pilot study in Cordova, Cebu to test how drones can be effectively utilised in surveying land for mapping and titling.
The process of conducting a drone survey entails the drone to fly over the area of land in crisscross patterns as it records images of the land it hovers over, creating an aerial map. Before the drone flies out to survey the field, special control points- visible in the aerial images recorded by the drone, are placed on the ground that are linked to the DENR's grid system. This enables the drone survey team to record and print hi-resolution maps that will then be reviewed by community members to consequently identify plots of land and resolve any disputes. The drone-mapping method enables the survey team to map as much as 40 hectares in one day.
To be accepted as a survey tool in the Philippines, aerial maps from a drone survey must pass the government's accuracy standards. The high-resolution maps produced through the pilot study in Cordova were 95% as accurate as the results from traditional field measurements, with an average horizontal difference of just 5.2 cm.
https://youtu.be/K78xOW7RbZw