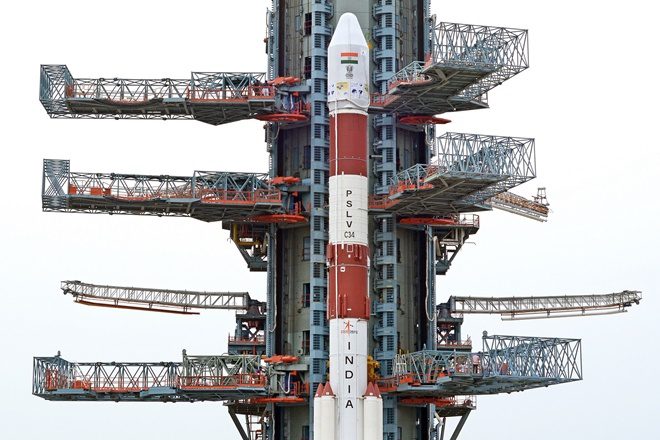 The Indian Space Research Organisation (ISRO) is set to launch a record 20 satellites from Sriharikota on June 22 aboard the PSLV C-34 rocket. India's latest earth observation satellite in the Cartosat-2 series will be onboard along with 19 more satellites.
Other satellites are from the United States, Canada, Germany and Indonesia as well as two satellites from Indian Universities.
Notably, the rocket will launch Google-owned Terra Bella's SkySat3 capable of capturing sub-meter resolution imagery and HD video. The mission also includes the LAPAN A3 earth observation satellite for Indonesia, M3MSat for maritime monitoring for the Canadian Space Agency, the student-led GHGSat-D earth observation satellite from the University of Toronto, a total of twelve Dove satellites from Planet Labs, the Berlin Infrared Optical System (BIROS) from Germany, MVV of Germany and many micro satellites.
The total payload of the satellites is 1,288 kg.