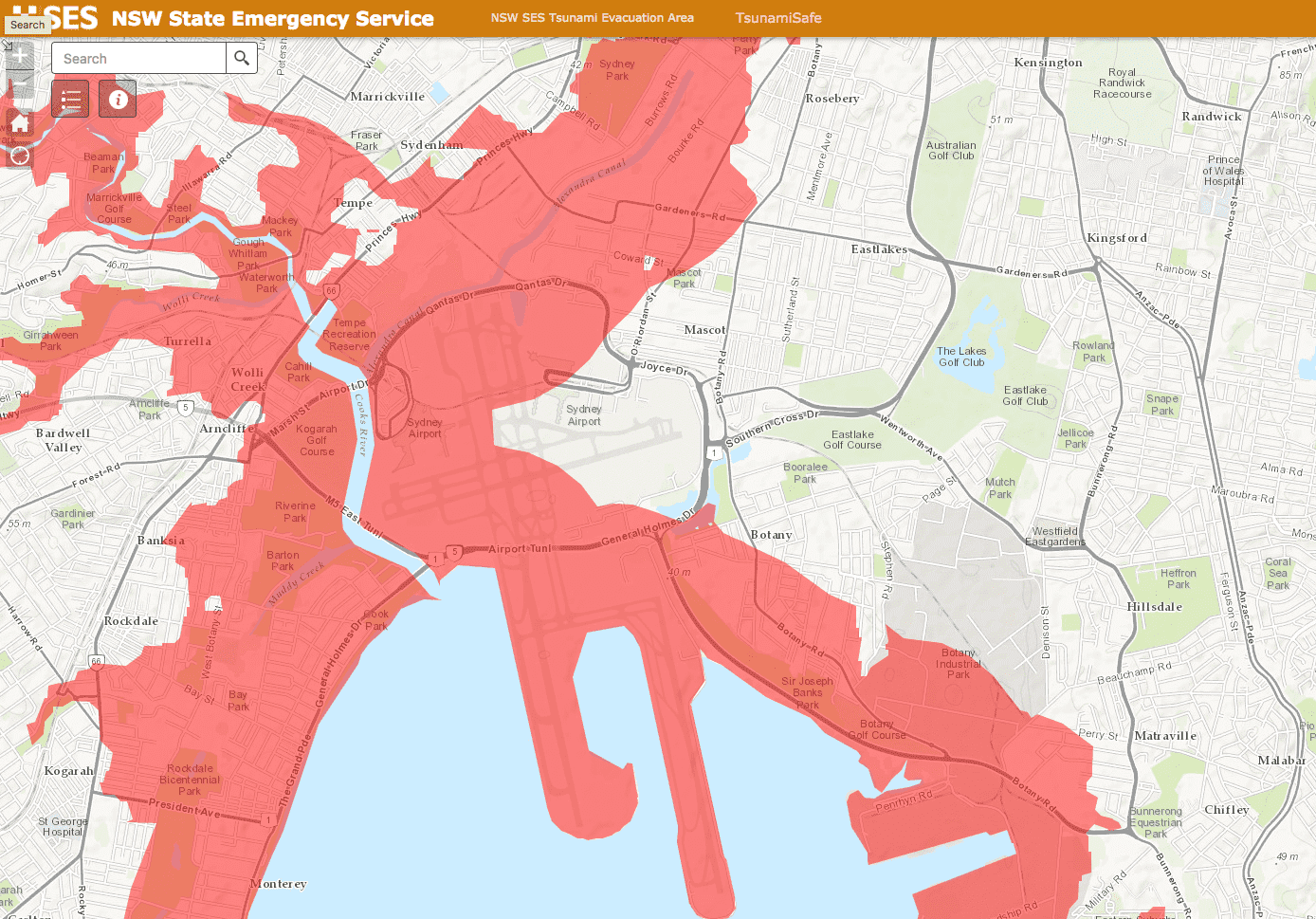 The New South Wales State Emergency Services recently unveiled a tsunami evacuation map that unfortunately coincided with the announcement of a major storm. The map shows areas that would be evacuated if a tsunami reached the shores.
The recorded tsunami threat has been minimal. The last largest was in 1960 with three-foot waves traveling from Chile after an earthquake off that country's shore.
The maps were released on Friday and this weekend's weather was severe. The coincidence led to many calls and comments.
The maps are part of a campaign to build preparedness and community resilience. The maps show where workers and residents would need to evacuate to higher ground.
The online maps are available at www.tsunamisafe.com.au.