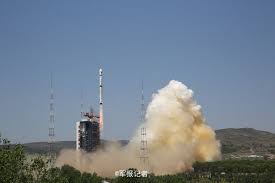 China launched a high-resolution mapping satellite dubbed Ziyaun II 02 on Monday from the Taiyuan Satellite Launch Center in Taiyuan. The new satellite will be used in land resource surveys, natural disaster prevention, agricultural development, water resources management, and urban planning, among other tasks.
This is the second satellite in the Ziyuan series, with the first launched in January 2012. The new satellite has a 2.5 meter resolution and can collect ortho images as well as multispectral data. The satellite alto carries a laser range finder for improved vertical accuracy of one meter.
The National Administration of Surveying, Mapping and Geoinformation will use the data for their own purposes as well as making the imagery commercially available.
China plans to launch Ziyuan III 03 and a Gaofen-7 high-resolution remote sensing satellite by 2020.