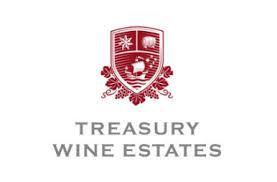 One of the world's largest wine makers has armed itself with cutting-edge smart mapping technology to help fight the effects of climate change and safeguard the production of its celebrated wines.
In an effort to manage the threat of global warming, Australia's Treasury Wine Estates (TWE) is using data-rich, interactive maps to analyse environmental changes and inform harvest strategies.
The use of the technology – from the vine to the bottle shop – has cemented the company's reputation as one of the world's most progressive wine producers.
TWE GIS Specialist Dave Gerner showed how smart maps are ensuring the future of world-famous wines such as Penfolds and Wolf Blass in a presentation to some of Adelaide's leading smart mapping professionals at Directions LIVE, Esri Australia's annual ArcGIS technology roadshow.
Mr Gerner said the start of TWE's growing season had moved slightly forward each year for the past 30 years, in part due to changing weather patterns – and the technology has helped combat this challenge.
"We used to have 12 to 15 weeks for vintage when all the grapes are picked, brought into the winery, crushed and turned into wine," Mr Gerner said.
"That would allow six weeks for white grapes, a two-week break, and then about eight weeks for the red grapes.
"Now we are finding there is sometimes an overlap between whites and reds – and the technology has proved invaluable in helping us manage the fruit in a shorter period of time."
The smart maps – layered with aerial images of the vineyards, irrigation data, soil temperature and conditions, weather forecasts and other information – display the health and maturity of the grapes in real-time.
"This technology gives us a greater understanding of environmental and climatic changes, enabling us to adjust our farming practice to match the demand and supply of grapes for different wines," Mr Gerner said.
"Our agriculture practice is more sustainable now because we are smarter and more informed when it comes to planning for the future.
"We are also producing better quality wines because we understand our supply chain better."
Esri Australia agribusiness specialist David Trengove said TWE has pioneered the adoption of smart mapping technology within the agricultural sector, using it to manage land, grape supply and natural assets since the late 1990s.
"Timing is critical in wine making with the scheduling of grape harvesting, transporting and crushing directly affecting the quality of grapes and, ultimately, the quality of wines," Mr Trengove said.
"It is vital the information collected in the vineyard is accurate, timely and readily available to ensure every part of the organisation is flexible and prepared for any unforeseen occurrences.
"Smart mapping brings all that information together into a single point of truth that is easily accessible across the organisation as well as by viticulturists, farm managers and externally contracted grower liaison officers.
"TWE were early adopters of smart mapping technology in Australia – and we're now seeing huge growth in the use of this technology across the entire agribusiness sector."
For further information on the role of GIS technology in viticulture and other agribusiness practices, visit www.esriaustralia.com.au/agribusiness