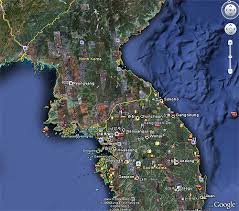 Google is challenging the restrictions that the South Korean government places on their mapping services in the country. The laws that are aimed at protecting national security and infiltration from North Korea limit the types of map services that Google can serve to local citizens.
Google executives have raised concerns that these practices are meant to protect local competitors. High-level meetings between the company and South Korean officials are aimed at discussing deregulation and innovation.
The south Korean law blocks companies from exporting government-supplied map data. Google has requested a license from the Ministry of Land, Infrastructure and Transport since 2008 and has yet to receive approval.