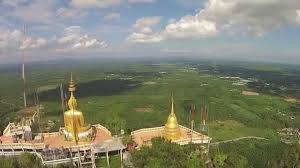 Drones have become increasingly popular in Southeast Asia among tourists and photographers, but also for commercial use in agriculture, construction, surveying and mapping.
Driving sales are the reduction in price, lower-weight aircraft and increased automation. Quite capable drones are now US$1,000 versus US$10,000 just four years ago. The software to power the drones has become easier with much greater control of the camera remotely.
Thailand's drone market is expected to reach 500 million baht this year, up from 300 million in 2015.