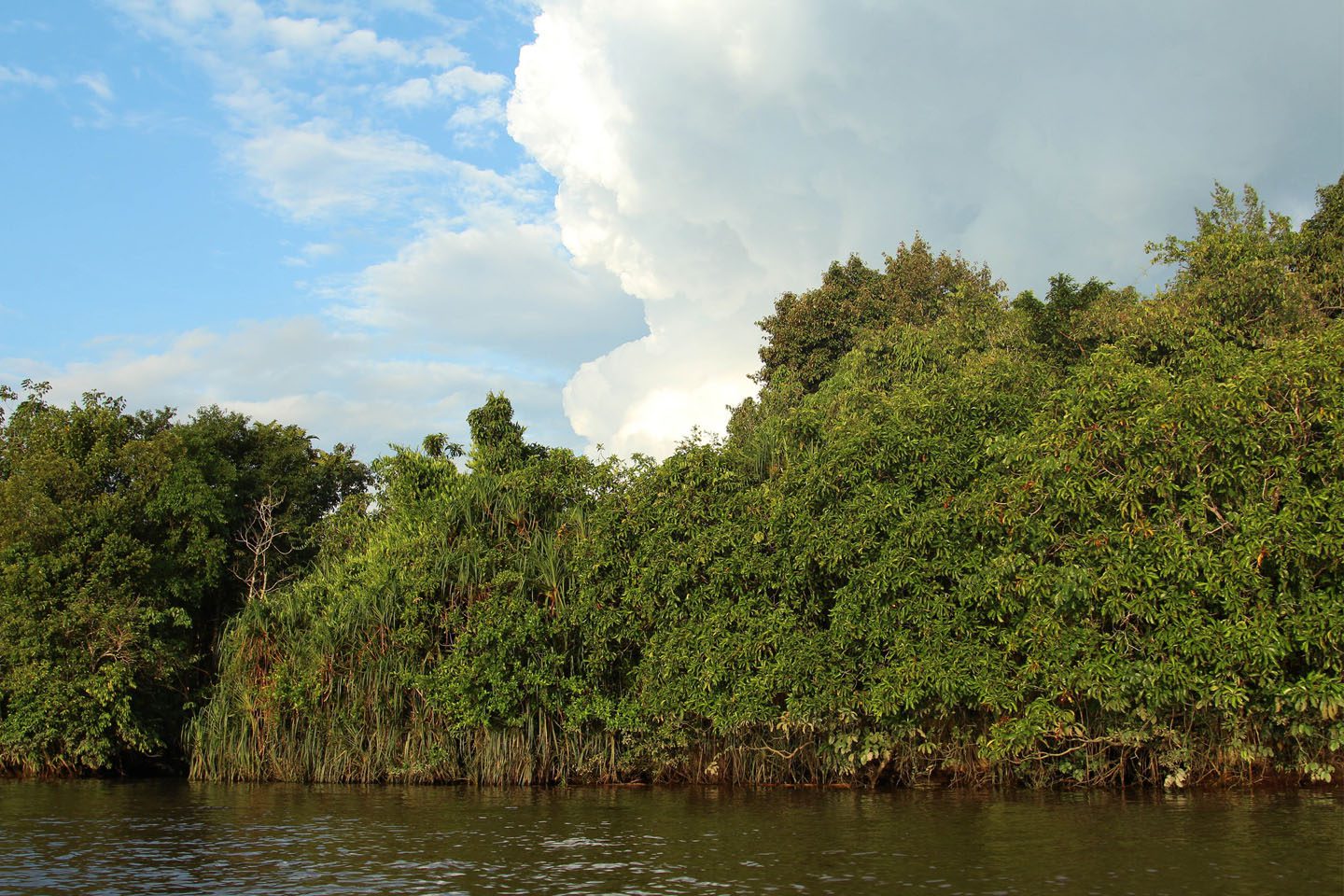 The Indonesian Peat Prize launched in Jakarta as part of the Indonesian Climate Festival. The Head of BIG, Priyadi Kardono, representing the Host of the Prize and the Director of WRI Indonesia, Tjokorda Nirarta Samadhi, representing the Prize administrator, attended the event.
Forest and land fires have been a problem in Indonesia for several decades, resulting in devastating impacts on human health, economy, biodiversity, and climate change. The fire season of 2015 was the worst since 1997, resulting in over half a million people treated for respiratory problems, an estimated $9 billion USD in economic losses, and an estimated 2.1 million hectares of forest and other land burned.[1]
In President Jokowi's official speech at COP21 Paris in 2015, he specifically addressed the issue of peatland management as one of the key actions to reduce emissions and prevent forest and peatland fires. Echoing this spirit, BIG (Indonesian Geospatial Information Agency) is hosting a mapping competition entitled Indonesian Peat Prize.
The Indonesian Peat Prize is an ambitious, collaborative prize for finding a more accurate and faster method of mapping the extent and thickness of Indonesian peatlands.
The goal of the Indonesian Peat Prize is not to make a perfect map of peatland, but to quickly find the most useful technology and methodology possible for mapping. Usefulness is determined by the degree to which a map is accurate, affordable and quick to create.
A successful prize will identify a transparent, credible and location-agnostic methodology for mapping Indonesian peatland extent and thickness.
Along with their invaluable contributions to establishing a national standard for mapping peatlands in Indonesia, a $1 million prize purse will be awarded to the winning team.
For more detailed information on criteria and how potential entrants can register, please see About the Prize.