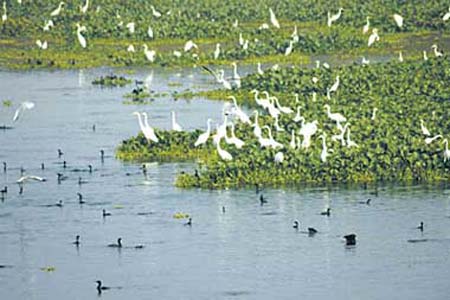 The country-wide map of wetlands created by the Indian Space Research Organisation is being called into question by earth scientists and environmentalists in Udaipur. The country's National Wetland Inventory Assessment has been underway for the past five years.
Experts point out such inconsistencies as two separate lakes appearing when they are instead two different names attributed to the same lake. The purpose of some of the waterbodies as either a manmade lake for irrigation or a natural lake are also in question.
The government has indicated that they will research, verify and adjust and discrepancies. The mapping effort is the first time the country has used high-resolution satellite imagery to create an atlas at national scale.
Source: Times of India